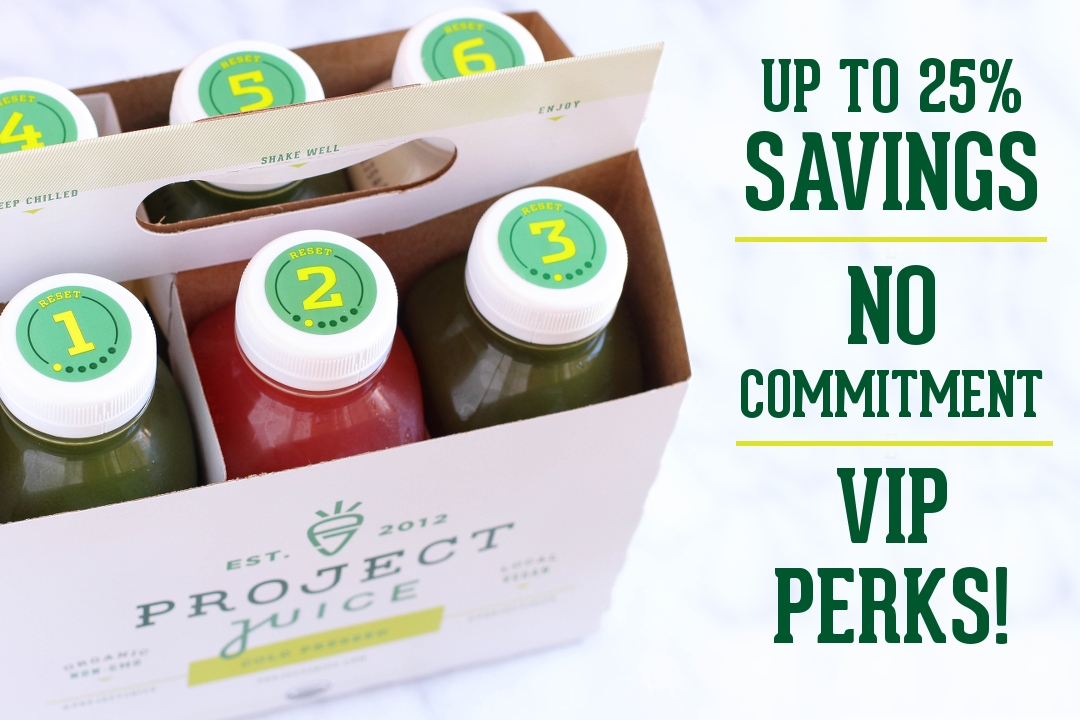 Become a Member and enjoy our flexible & convenient weekly juice subscription service.
WHY BECOME A MEMBER
Our Membership program offers you discounted rates (up to 25% off!) of your weekly cold-pressed, organic juice delivery - and complete flexibility to change your selection of juices, skip delivery weeks, or cancel at any time - there is no commitment.
PLUS, our juice subscription Members enjoy juicy perks like exclusive insider access to special offers and new products, and FREE overnight nationwide shipping!
Explore Juices
HOW IT WORKS
Select Juices
Pick Delivery Date
Select Auto-Renew at checkout
Enjoy your cold-pressed, organic juices!
Whether you are looking to kickstart a healthier routine or to elevate your nutrition with more fruits and veggies, our juice subscription adds a whole new layer of convenience to conquering your wellness goals.
Begin by building your personalized Custom Juice Pack from our selection of nutritious greens, blends, citrus, and nut-mylks. At time of checkout, choose which day of the week you would like to receive your juices. Then simply select the "Auto-Renew Membership" option and see savings reflected in your cart immediately.
If you are traveling and need to skip a delivery (or a few), want to adjust the quantity of juices in your upcoming delivery, or change up which juices you want in your orders - you can easily do so! Manage all of your juice subscription needs through your Membership dashboard.
Now sit back, relax and get ready to enjoy your weekly delivery of cold-pressed, organic goodness! And if you need any help customizing your order or have any questions about beginning a juice subscription, our Customer Care team is here to help you build a program to meet your specific goals and preferences!
Build Your Juice Pack